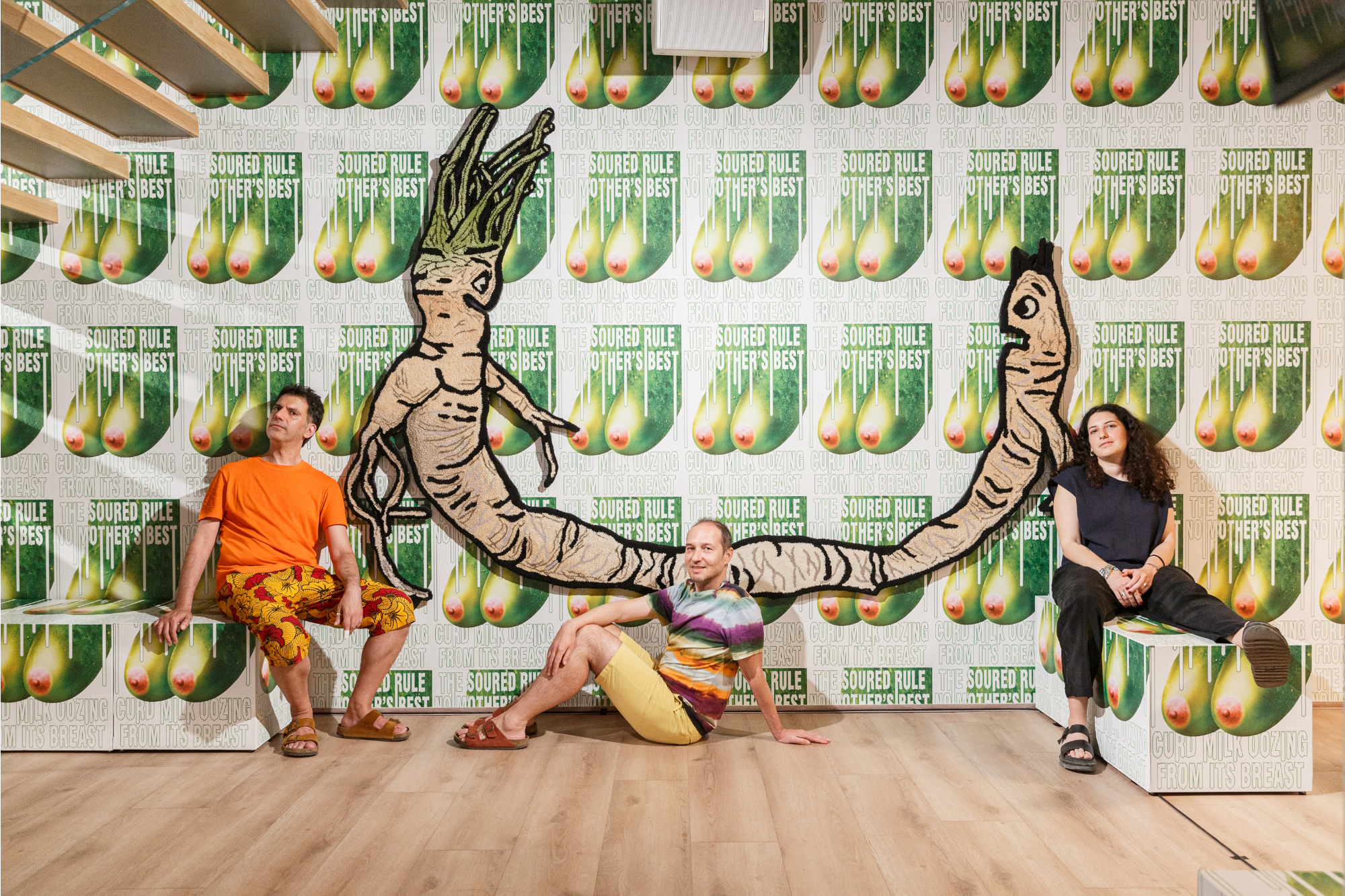 EVROVIZION, Crossing Athens: Vaskos, "Crushed Bitter Oranges", 7 June 2023, 7:00 PM
Bitter oranges are citrus fruits originating from Southeast Asia. While visually reminiscent of an orange, they have a different, bitter taste that is almost inedible. One has to boil them and make them sweet to eat them. Bitter orange trees are very common in the neighborhoods of Athens. They are resistant to air pollution and require almost no care and water. Mature bitter oranges fall on sidewalks, rot or get trampled and crushed under pedestrian shoes or car wheels. Sometimes they are used in demonstrations as makeshift ammunition against police repression.

The crushed bitter oranges, an image from the streets of Athens that is quite familiar, are a metaphor for, and a political commentary on the city around us that is changing rapidly, following the dictates of development, touristification of culture, optimization and intensification. A reference to a social normative model that tries to exhaust the potential of the city, its structures, its people.

Crushed Bitter Oranges is a story about things running out, about materials being consumed, about depleted reserves and reduced endurance. As VASKOS note: "Wasted music and neon lights in the daytime. But the struggles and demands continue despite frustration, despite exhaustion. The crushed bitter oranges are bitter, uneaten, lying crushed on the city sidewalks. They dwell parasitically and ephemerally. They look funny and outdated." But they are here.

Through its diverse practice and self-organized initiatives, the active artistic duo VASKOS (Vassilis Noulas and Kostas Tziimoulis) develops hybrid actions that include performances, costume design and sound works, while combining audiovisual media and movement with doses of theatricality and sarcasm.

Vasilakou (b. 1992, Athens) is an Athens-based curator and researcher. Her work lies at the intersection between art, politics and archival practices through an ecofeminist and decolonical perspective. Her latest interdisciplinary research revolves around the notion of animality in contemporary thought and social realities, looking into the hybridity, sensitive complexity and resistance of non-human systems beyond hegemonic anthropocentric narratives.
co-curated by Dora Vasilakou former Resident at Slavs and Tatars studio, at the Pickle Bar installation by Slavs and Tatars. In the framework of the exhibition. EVROVIZION.CROSSING STORIES AND SPACES at Goethe-Institut Athen